Meet Thula Thomas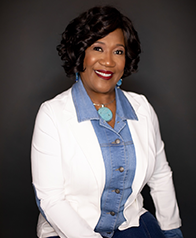 A self-Motivated Inspired with wide –decision-making organizational management and strategic consulting experience. Accredited for business comprehension, insight and marketing expertise. Thula's character is a natural fit for a competitive real estate market. It is her pursuit of precision that generates Astounding business results in everything she does. Her professional accomplishments are an acknowledgement to her worth as an agent, as well as evident of her talent for cultivating trust-based, long term relationships. A skillful professional. Thula consistently delivers the best-in-class results for each one of her clients. As a top level producer, with a long time reputation for business excellence and expertise, she affords her real estate clientele first class service and impeccable attention to detail. She genuinely understands what is most important to her clients, and pays attention to their wants and needs.
Thula is committed to leveraging her years of professional experience to help people buy and sell property, fulfill their real estate goals and dreams, and deliver the lifestyle they desire.
An Arkansas native, Licensed in three states, AR, MS, and TN, Thula graduated from Bethel University with a honors Degree in Business and Leadership, receiving An honors designation of Magna cum laude.
Thula Thomas
Principal Broker
870-225-4440
The National Association of REALTORS®
Eastern Arkansas REALTORS® Association
Memphis Area Association of REALTORS®
Mississippi Association of REALTORS®