Meet Ada Long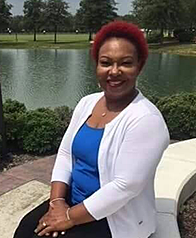 A top producer in the real estate business in the state of Arkansas. She is passionate about helping others and has a keen desire to make her clients home buying and selling processes as smooth as possible. Ida's expert knowledge and experience allows her to assist her buyers and sellers with properties that best suit their needs. She will go the extra mile to make her clients happy and she often exceeds their expectations.
As a Realtor, Ida understands the importance of educating her clients on market trends and she uses her negotiating skills to deliver the outcomes they desire. Ida is committed to providing excellent service to her clients and she is dedicated to getting favorable results.
Ida is a long-time resident of her community and her extensive knowledge of the demographics of her hometown and other surrounding cities enables her with answering questions that her clients may have about the area.
Ida is well-connected and actively involved in her community. She currently sits on the board of the Eastern Arkansas Realtor's Association and she is a member of the Music Ministry and the Women's Ministry at her church.
Contact Ida today for all of your real estate needs.